Overview
Basically OpenCards gives you any freedom you enjoy when creating PowerPoint-slides. OpenCards just adds all functionality which turn any existing Powerpoint presentation into flashcards.
From our experience most other flashcard learning tools are overly complex. In contrast we've tried to keep OpenCards as simple as possible, to allow you to focus on your learning items that really matter for you.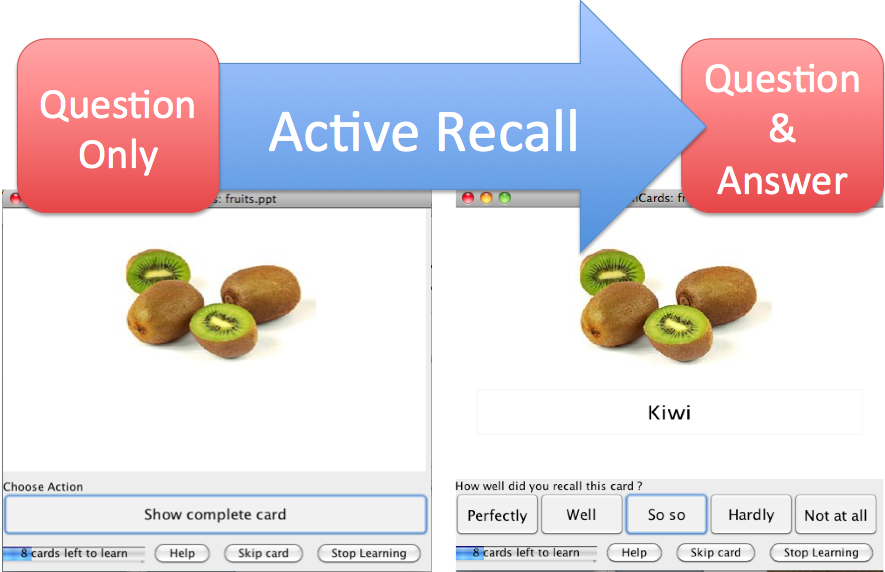 ---
Features
Easy to use: Just create flashcards as you're used to create PowerPoint slides
Allows for efficient memorization of vocabulary, pictures (faces, geography, mushrooms), sounds (birdsongs, intervals, chords), and all other kinds of factual knowledge (exams, phone numbers, etc. etc.)
Intelligent learning algorithms that know when you should review which flashcards.
Absolutely free and open source! No spyware or ads.
Runs on all major operating systems (Windows, MacOS, Linux)
Create flashcards like you're used to create slides for presentations
Allows to use any Powerpoint-file as flashcard-set without any conversion
Superior flashcard-file management
Use tables, charts, formulas, Unicode, nice background images and much more for your flashcards
Customize the learning procedure based on your individual learning habits.
Graphical visualization of learning success
Localized to many languages including German, French, Dutch, Spanish, Italian, Greek, Portuguese, Bulgarian and many more.
Import new flashcards from CSV-files
Given all these features we consider OpenCards to be the most advanced, most feature-complete but anyway most intuitive flashcard-learning software available.
---